We are looking forward to welcoming you to the 4th PEF School 2017 in Vienna!
To round off the scientific agenda we have arranged a diverse programme of social events in the evenings. We hope you enjoy your stay to the fullest!
Monday:
Welcome Dinner, 19:00
Location: Brandauers Bierbögen, Heiligenstädter Str. 31, 1190 Vienna (in walking distance to ibis Styles and Arthotel Katharina)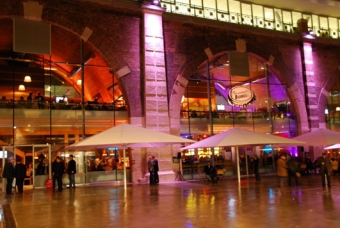 Tuesday:
Historical Vienna – guided tour, 18:00 (meeting at metro U4 Schwedenplatz or start 17:30 from BOKU)
Guided walking tour through the very heart of Vienna, reflecting on historic facts and curiosities that make up the city's unique charm. As food scientists, we understand that alimentation is crucial – we follow up with getting to know Viennese Cuisine with a modern approach at Glacis Beisl.
Dinner: Glacis Beisl, Breite Gasse 4, 1070 Vienna, 19:30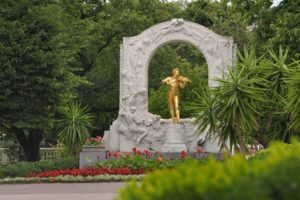 Wednesday:
Viennese vineyards – walking tour, 17:00 (start at BOKU)
Catching up on Tuesday's detailed look at Vienna's inner city district, this evening is all about getting a broader picture. We will enjoy the magnificent view of the sourroundings from the top of Kahlenberg terrace. A walk through Vienna's vineyards takes us down to Grinzing, where we will get to taste the wine and other culinary delicacies at a traditional Heurigen restaurant.
Walk: duration approx. 1h; easy walk; sturdy shoes recommended; cancelled in case of rainy weather
Dinner: Heuriger Müller, Cobenzlgasse 38, 1190 Vienna, 19:30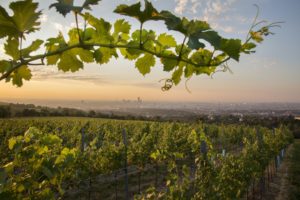 Thursday:
Vienna Prater – 17:00 (start at BOKU)
The last evening of the PEF School is dedicated to having a good time, and in Vienna this can only mean a visit to the Prater, the world's oldest amusement park. Don't get too dizzy, dinner will be served right after at one of Vienna's latest architectural hotspots, the campus of the University of Economics and Business.
Dinner: DasCampus, Welthandelspl. 1, 1020 Vienna, 19:30 (meeting point: 19:15 at bottom of world's highest flying swing "Praterturm")